MS SQL Server Backup
How can I perform differential backup of my MS SQL Server?
To perform differential backup of your MS SQL Server,
Log in to the IBackup application and click the 'Server Backup' tab.
Under the 'MS SQL Server' section, click 'Backup'.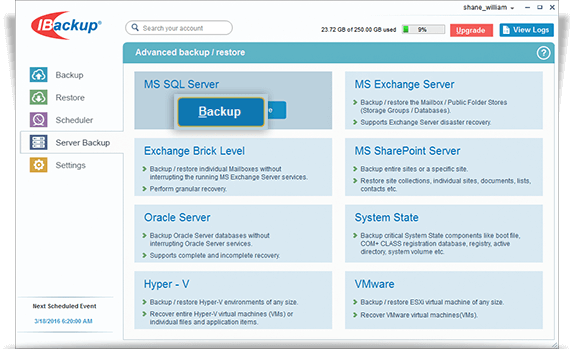 Provide the relevant authentication information when prompted. IBackup provides two modes of MS SQL Server authentication.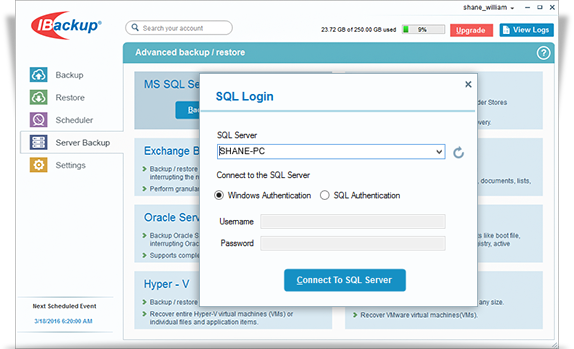 Select the 'Local Backup + Cloud Backup' or the 'Local Backup Only' radio button.
© Pro Softnet Corporation.