Rapid Serve for SharePoint Server data
Steps to transfer your MS SQL Server data:
On the main screen, click the 'Transfer Exchange Server Data' button.
Select a folder in the external device shipped by IBackup to transfer the SharePoint Server data to it
Select the Web-applications, Sites, Sub-sites and lists to transfer and click the 'Transfer Data' button.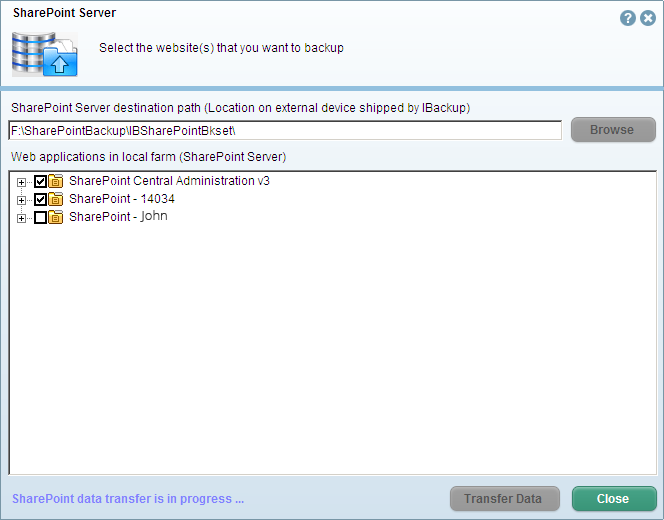 Once the data transfer is complete, you may view the logs.
System Requirements
For SharePoint Server 2007
Windows Server 2003 with SP1 or higher
1 GB RAM
Sufficient hard disk space to store the files for temporary backup and restore
For SharePoint Server 2010
Windows 2008 server
4 GB RAM
256 megabytes (MB) of RAM and sufficient space on the hard disk to store the MS Exchange Server database backup files (IBackupExchBackupSet)