Step 2.
Provide the relevant authentication information when prompted.
Click to know more about
MS SQL Server authentication
.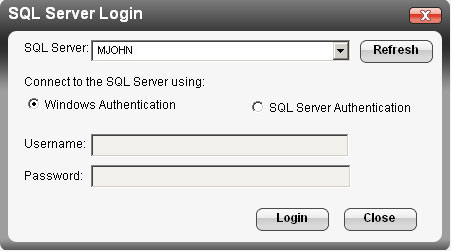 Step 3.
Select the database file(s) from the list displayed. Click the 'Next ' button to access the scheduler wizard screen.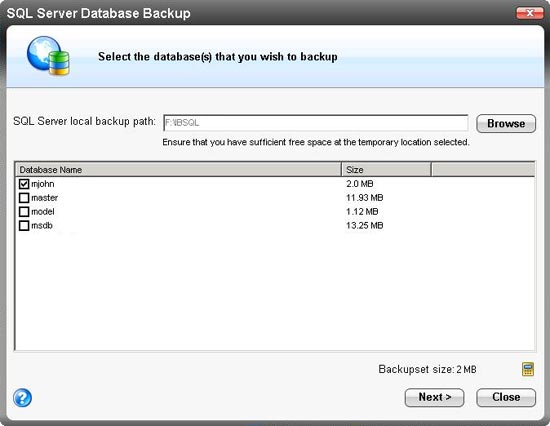 Step 4.
In the scheduler wizard screen, you may schedule the backup for a future date and time with various scheduled backup options or perform an immediate backup to your IBackup Professional account.